GENERAL INNOVATIONS is a worldwide wholesaler of medical products, offering Intraocular Lenses, Viscoelastic Materials and Other Ophthalmic Products.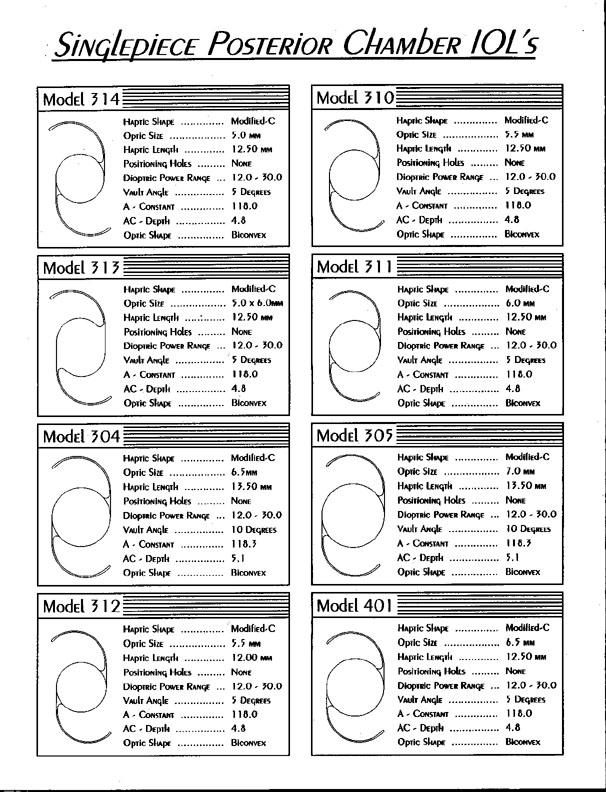 GI Intraocular Lenses are manufactured in the USA under the supervision of several health authorities. All GI Intraocular Lenses are manufactured of Perpex CQ-UV, a medical grade UV absorbing (400nm) PMMA, made by ICI, which is standard in the IOL industry.
GI assembled lens haptics are made of blue, molecularly aligned PMMA monofilament. All monofilament haptics are tumble polished before assembly. "A" constants and "AC" depths are estimated and not based on clinical data. Dioptric powers are available within the ranges indicated at each model, in 0.5 diopter steps.